The Air Mile Bootcamp Bundle includes four courses:
+ Travelling Sustainably (Free Pre-Requisite)
+ Air Mile Hacking 101 - Earning Miles
+ Air Mile Hacking 102 - Redeeming Miles
+ Advanced Air Mile Hacking



Outcomes
By the time you finish all of the courses in the bundle, you will:
+ Master a simple, three-step process to earn thousands of air miles every month
+ Know how to cycle air mile cards to earn the signup bonuses over & over again (while helping your credit instead of hurting it)
+ Understand all the possible pitfalls of air mile cards and sidestep them completely
+ Know how to make your miles go as far as possible
+ Have an outline and see a demonstration of my six-step air mile redemption process 
+ Know how to book flights for as little as half the miles by leveraging partnerships
+ Learn 7 expert techniques for finding award space
+ Know how to dodge fuel charges
+ Understand widespread ethical and sustainability mistakes that even conscientious travellers accidentally make and know how to avoid them 
+ Have the tools and the knowledge you need to score 3+ one-way international business flights every year while only paying taxes and fees (which start at $5.60/ticket).

All for the price of ONE medium-haul flight in economy class.

Pre-requisites
Before purchasing this bundle you should:

Be aware that most air mile hacking techniques require a good credit history (I don't teach credit-building, but this is a very good article with a specific step-by-step strategy for working up to premium cards like the Amex Platinum or Chase Sapphire Reserve card from scratch)
Be willing to spend about an hour every week keeping track of your budget and your spending
Be aware that the techniques described in the air mile hacking courses are geared towards those with access to apply for American credit cards (you generally have to be a U.S. citizen or permanent resident to do so). I have heard from other travel experts like Nomadic Matt that residents of other countries can adapt these techniques to their own credit card markets, but I do not have any experience with this.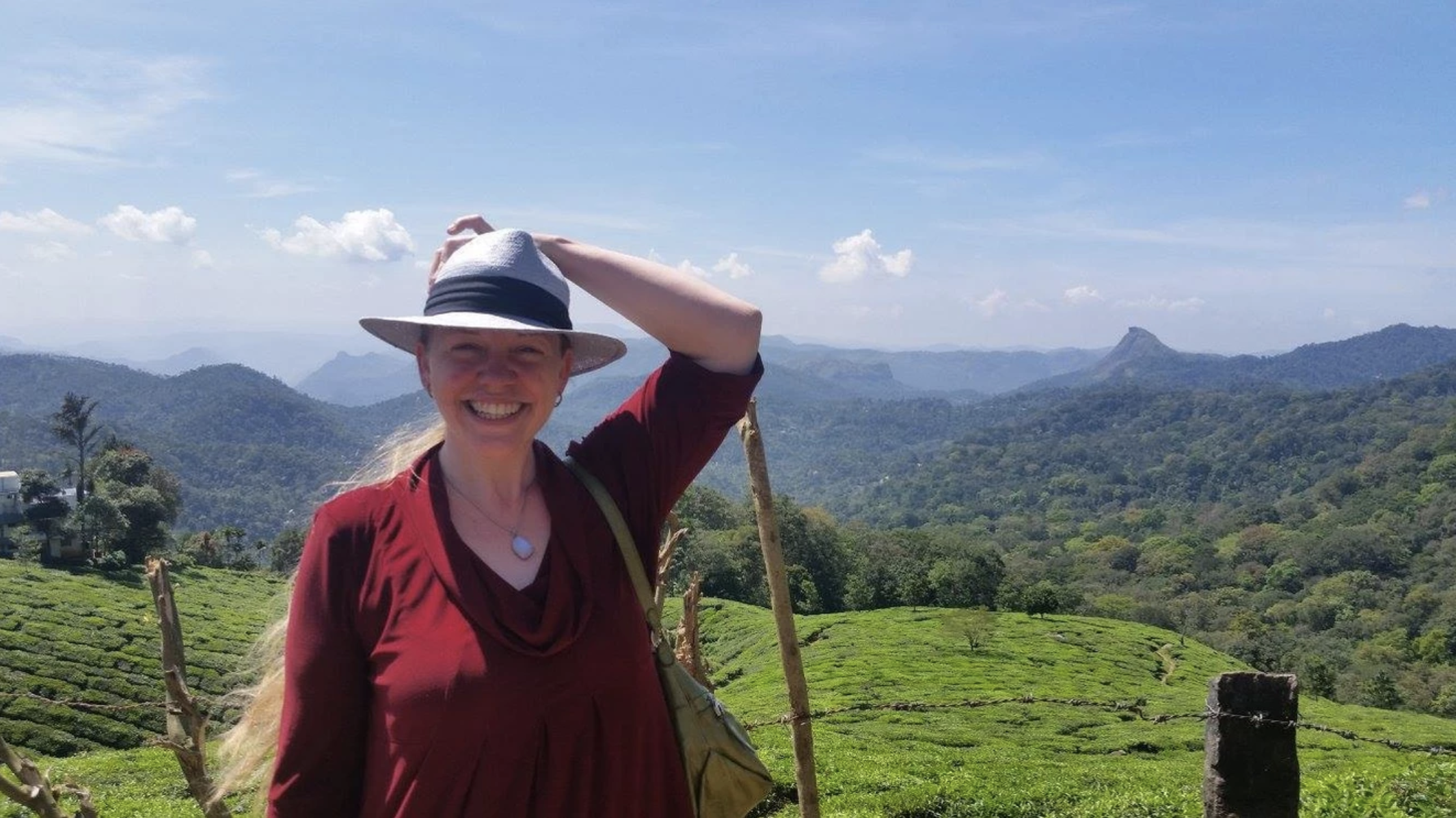 Hi, I'm Layne!

Hello, fellow wanderers! I'm a writer, a remote product operations executive, and a professional vagabond—travelling a lot of the time since 2000, most of the time since 2014, and full time since the end of 2015. So far I've lived on all seven continents in 56 countries and counting!

Over the years, I've learned how to make good money while I wander, and how to travel lavishly without the extravagant price tag. I started Wanderluxed to share my strategies with everyone else who longs to travel in style.


What if this doesn't work for me?
If you follow all of the steps in the courses and you DON'T earn enough miles for 3+ one-way international business class flights in your first year, I'll give you a full refund. Just reach out to [email protected] to ask for your money back.


Need more information?
Click here to instant-book a free, no-pressure consultation call with me! We'll discuss your specific travel needs to see if the Air Mile Bootcamp bundle is the right fit for you. If not, no worries! I LOVE meeting fellow explorers. :)